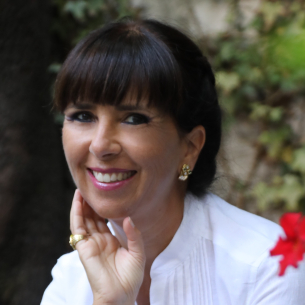 In Yamamay, we have embraced the Textile Strategy for Sustainable and Circular Products with the awareness that, although the sector economy is experiencing a "momentum", we are doing our best to anticipate change, using our head as well as our heart to develop products and processes, carefully measuring their impacts and circularity
The economic value generated and distributed represents the company's ability to generate wealth and share it among its stakeholders.
During 2022, the economic value we distributed to stakeholders was higher than that produced (equal to 103% of the latter). This reflects our commitment to initiatives and interventions carried out to support local communities.
PROSPECTUS FOR DETERMINING THE ADDED VALUE 2022 (THOUSANDS OF €)
| Euro thousands |   | 2022 |
| --- | --- | --- |
| Net Added Value Generated (A) |   | 27,064.48 |
| Distributed Added Value (B) |   | 27,998.75 |
|   of which to employees (salaries, charges, severance pay, costs for personnel services) | 24,304.31 | 87% |
|   of which to Lenders (interest on debt) | 2,566.97 | 9% |
|   of which to Public Administrations (direct, indirect taxes and taxes) | 976.14 | 3% |
|   of which to the Community (contributions and sponsorships) | 151.33 | 1% |
| Added Value retained in the Group (A-B) |   | -934.27 |
DISTRIBUTED ADDED VALUE
The Sustainability Charter
Approved in February 2020, the Sustainability Charter is the corporate document that formalises our commitment to aspects related to sustainability that impact on people, the environment, communities, suppliers and customers.
The document was created with the aim of raising greater awareness on the part of all stakeholders on business-related ESG (Environmental, Social and Governance), first and foremost with reference to respect for human rights, the environment and the community.
The Sustainability Charter is applied in all the countries in which the Company operates, in harmony with the Code of Ethics, the 231 Organisational Model and the set of policies, guidelines, procedures, directives and provisions that make up the Group's regulatory body.
In order to build a lasting and solid partnership, starting in 2022, in addition to the "Manufacturing Agreement" and the Quality Manual and Code of Conduct annexes, suppliers are also required to sign the "Charter of Values of Sustainability".
Our Stakeholders and the Materiality Matrix
We have identified 11 stakeholders who can influence our business decisions and the achievement of our objectives and who can allow us to identify the risks to be avoided and the opportunities to take advantage of. Through their involvement, we conducted our materiality analysis to identify the sustainability aspects relevant to the sustainability matrix.
STAKEHOLDERS MAP
MATERIALITY MATRIX