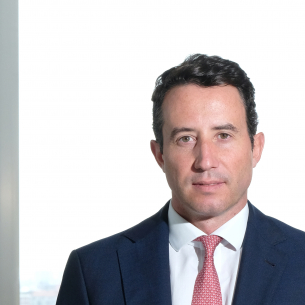 Thanks to its ability to reach the general public – affirms Stefano Crosta, President of the Caprera Sailing Centre – Yamamay has played a decisive role in amplifying the messages of the M.A.R.E. project. For us, this means a great deal because one of the key objectives of the project is precisely the dissemination of issues related to the protection of marine ecosystems. The commitment and the amount of resources allocated by Yamamay to the initiative have made it an ideal partner both in the design and in the operational phases. We are convinced that this is only the beginning of a common path strongly focused on a deep harmony of values
Planet
COMMITMENTS
INITIATIVES
SDGs
Headquarters, stores and e-commerce


Ensure sustainability requirements, such as the use of lighting and air conditioning systems with a low environmental impact, in directly operated stores.

Energy diagnosis of the four-year electricity supplier.
Launch of the renewable energy supply plan for our head office and stores, with the aim of purchasing 100% of our energy from renewable sources by 2025.
Commission of the photovoltaic plant at the Company's head office starting in May 2021.
Complete relamping project for the Company's head office and stores, completed in 2022.
Opening of the first two eco-sustainable stores by the end of 2022.

 

Packaging, transport and logistics


Ensure the design and manufacture of packaging with a low environmental impact (e.g. shopping bags, packaging, display accessories) and the reduction of mobility.

Responsible management of packaging aimed at lower consumption of materials.
Approval of the Packaging General Guidelines, with a view to increased collaboration with suppliers regarding the correct management of labels and packaging.
Use of 61% FSC-certified/recycled paper.
Use of 100% FSC-certified paper for all shoppers.
Reuse of 60% of the cartons arriving at the warehouse for shipment to the points of sale.
Replacing adhesive tape with a 34% recycled Eco-Tape.

 

Protection of the territory and biodiversity


Promote actions aimed at minimising environmental impacts along the entire value chain, including taking part in special initiatives dedicated to the protection of the oceans.

Participation in the One Ocean Foundation to promote a sustainable blue economy, the maintenance of biodiversity and the circular economy.
Participation in the M.A.R.E. Project (Marine Adventure for Research and Education) for monitoring chemical pollution and marine biodiversity.
Study on the circularity of the EDIT line in collaboration with UNIVA Servizi, through a Check Up Tool designed by Ergo S.r.l.
Calculation of the carbon footprint of the SCULPT line in collaboration with AzzeroCO2, offsetting emissions through the acquisition of international loans to finance the "Energy from International Mini-Hydroelectric" project in Sri Lanka, the country where the line is produced.